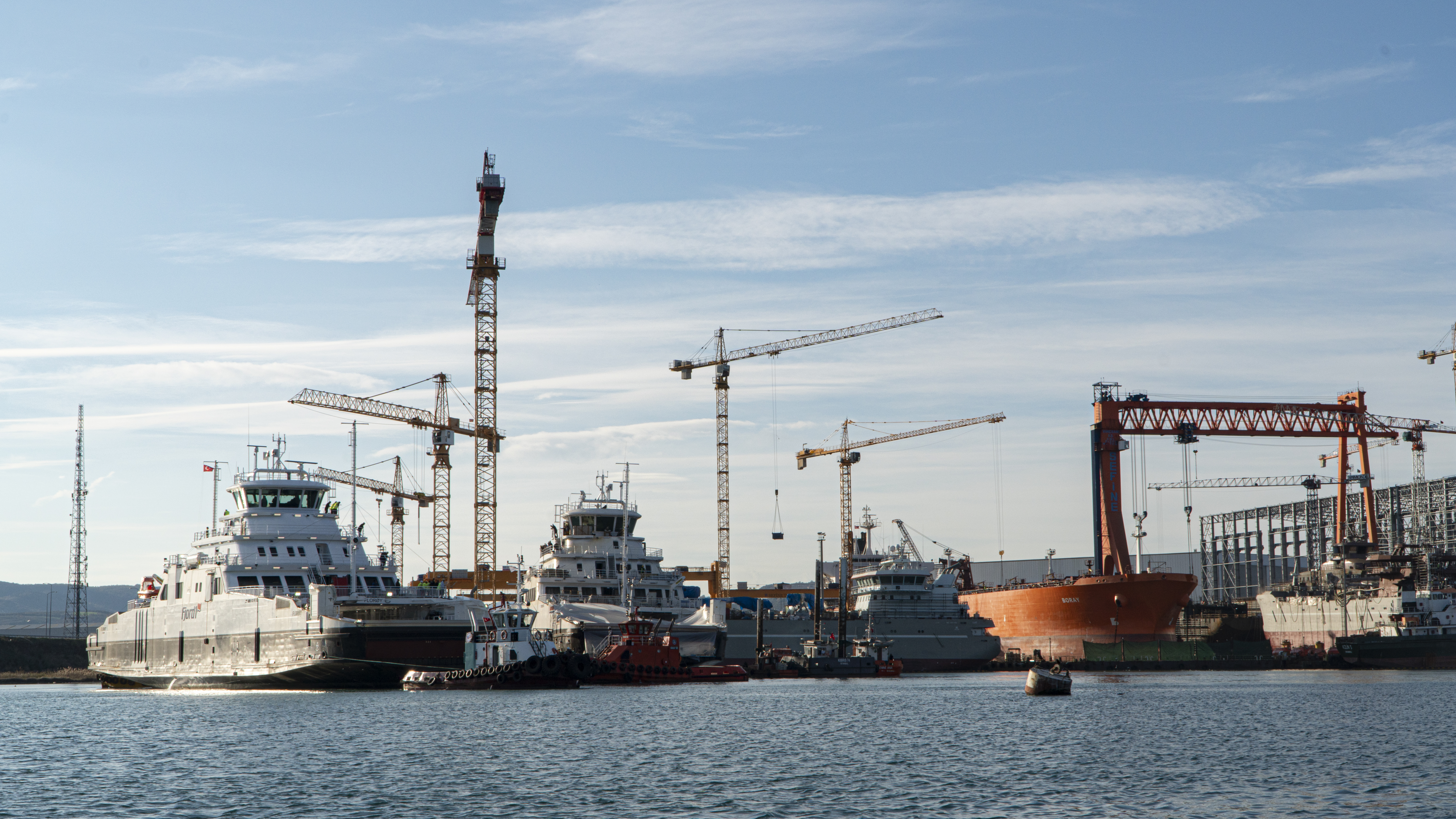 Information Related to Covid-19
sefine.com.tr - 3/15/2020 12:00:00 AM
Sefine Shipyard takes necessary preventives in line with the Ministry of Health to stop the spread of Covid -19. In parallel, we do what we can to maintain normal operations for production and administration.
First of all, the greatest precaution for this disease is to pay utmost attention to our personal hygiene as we all know.
Extra disinfection operations have been carried out in the cafeteria and food production areas every day.
Daily disinfection procedures are carried out in changing rooms.
Daily disinfection procedures are carried out in areas such as sinks.
In addition, extra disinfection is planned by the professional company (Uzman Halk ve Çevre Sağlığı A.Ş.) for the areas such as dining hall, recreation, social areas, dressing rooms, sinks, etc.
Daily disinfection procedures are carried out in our services. Extra disinfection procedures services have been prepared by a professional team. Disinfection will be carried out regularly in service vehicles every week.
Hand disinfectants have been placed in common areas and studies are being carried out to spread them. Disinfectant installations are made in the offices.
80 degrees 150 cc of cologne are distributed to our staff in our offices.
Air cleaning devices have been ordered for meeting and training halls.
Preliminary inspection checks of our visitors coming to our shipyard from risky areas are carried out by our Health and Safety Department.
Practices (health certificate) of the ships visiting our shipyard are provided by the Border Coast Health Unit. There is no entry to Turkish territorial waters without this certificate.
Checks of the personnel of the ships coming from risky areas visiting our shipyard have been carried out by the Border Coast Health Unit.
Informative and educational posters have been posted on the visible areas of our entire shipyard.
An information and protection letter have been published in our Sefine E-Newsletter.
A letter has been prepared and sent to all employees and sub-employers regarding detailed information, training, protection and other applications related to the subject by e-mail.
Gloves and masks have been provided to the personnel entering the ships.
INDIVIDUAL MEASURES TO BE TAKEN AGAINST THE RISK OF NEW CORONAVIRUS:
Wash your hands frequently with water and soap for at least 20 seconds by scrubbing.
Keep a minimum distance of 3-4 steps (at least one meter) between you and people with cold symptoms.
Hold meetings electronically (via Skype) that needs to be held with stakeholders in abroad, if possible.
Complete meetings as earliest as possible. Take frequent breaks.
Ventilate your environments frequently.
Wash your clothes with normal detergent at 60-90 degrees.
In case you have complaints such as fever, cough, shortness of breath, contact a healthcare provider wearing a mask.
Do not touch your eyes, mouth or nose with your hands.
After returning from abroad, spend the first 14 days at home.
Close the mouth and nose with a disposable handkerchief when coughing and sneezing, use the inside of your elbow if no handkerchief is present.
Clean frequently used surfaces such as door handles, fixtures, sinks with water and detergent every day.
Avoid close contact such as handshakes, hugs.
Do not go out without wearing a mask and do not come into contact with the elderly and chronic patients in case you have symptoms of colds.
Do not share any personal belongings (everyday items such as towels).
Drink plenty of fluids, eat balanced meals, watch your sleep patterns.